Hprenpisam Rhomic

---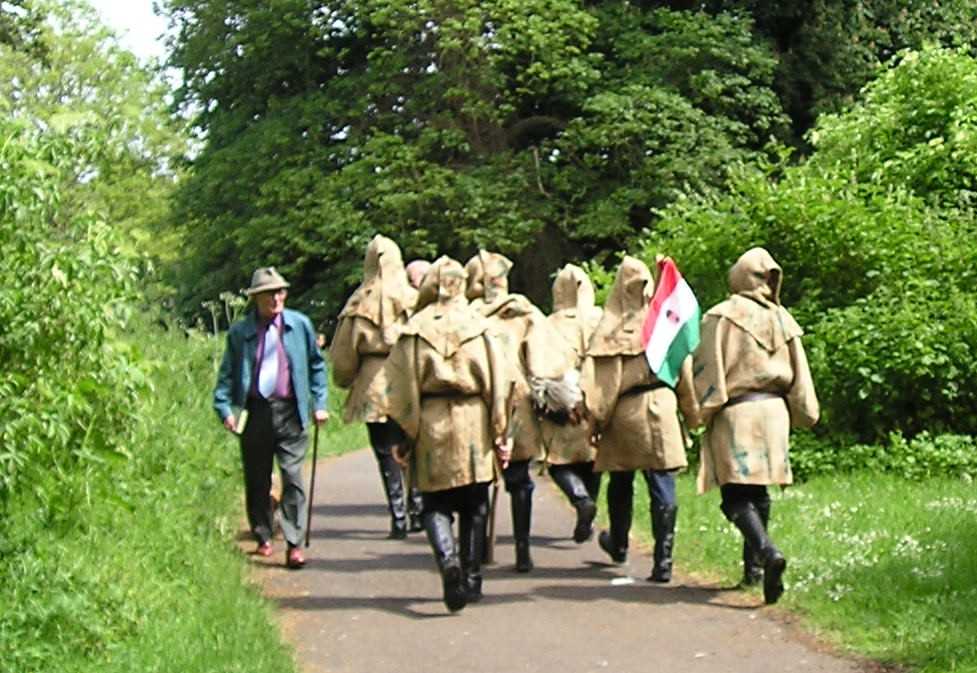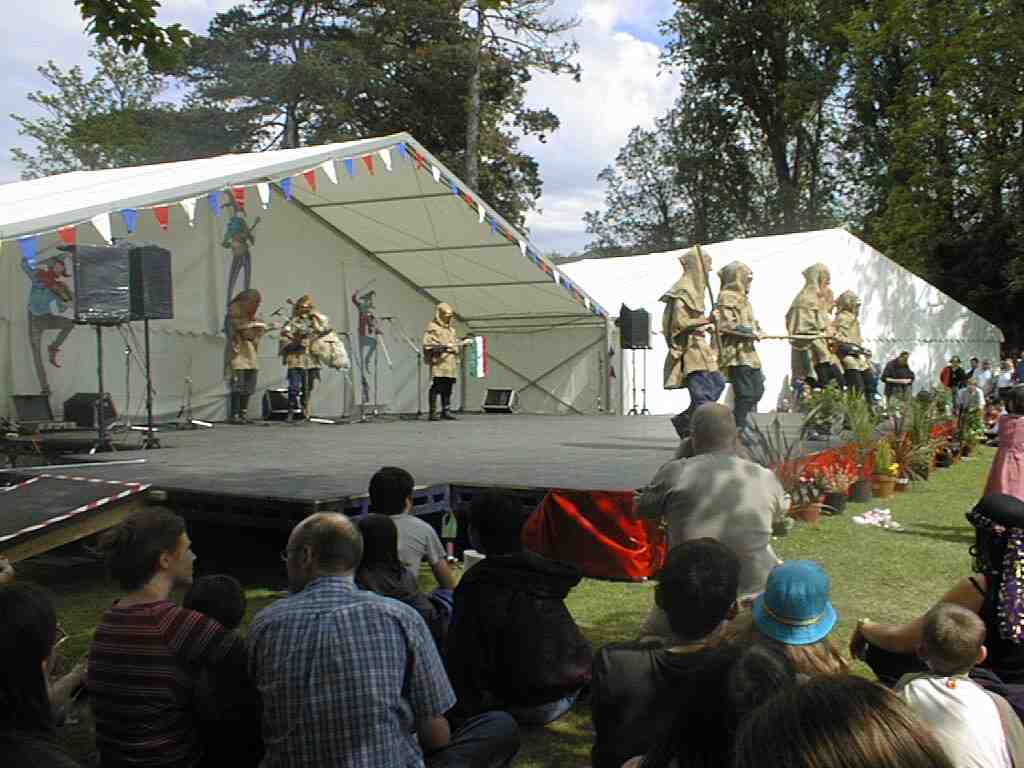 Chippenham Morris' best ever scam. They applied to go to the Chippenham Folk Festival as a Hungarian dance team called Hprenpisam Rhomic, which is an anagram of Chippenham Morris.
They danced in the parade and were invited to present a dance display in the Arena on Saturday afternoon.
With bagpipes covered in a sheepskin rug and masks, they managed to keep their identity secret. Even when they danced a fish slapping dance to a song about bloaters, people still did not realise it was a con.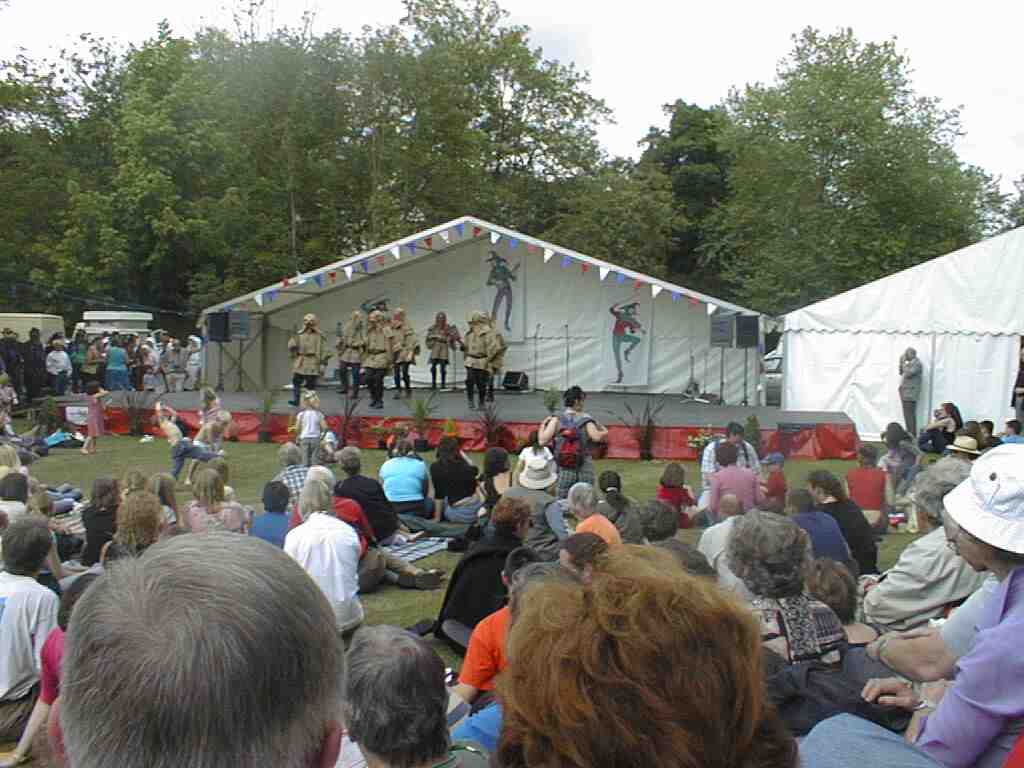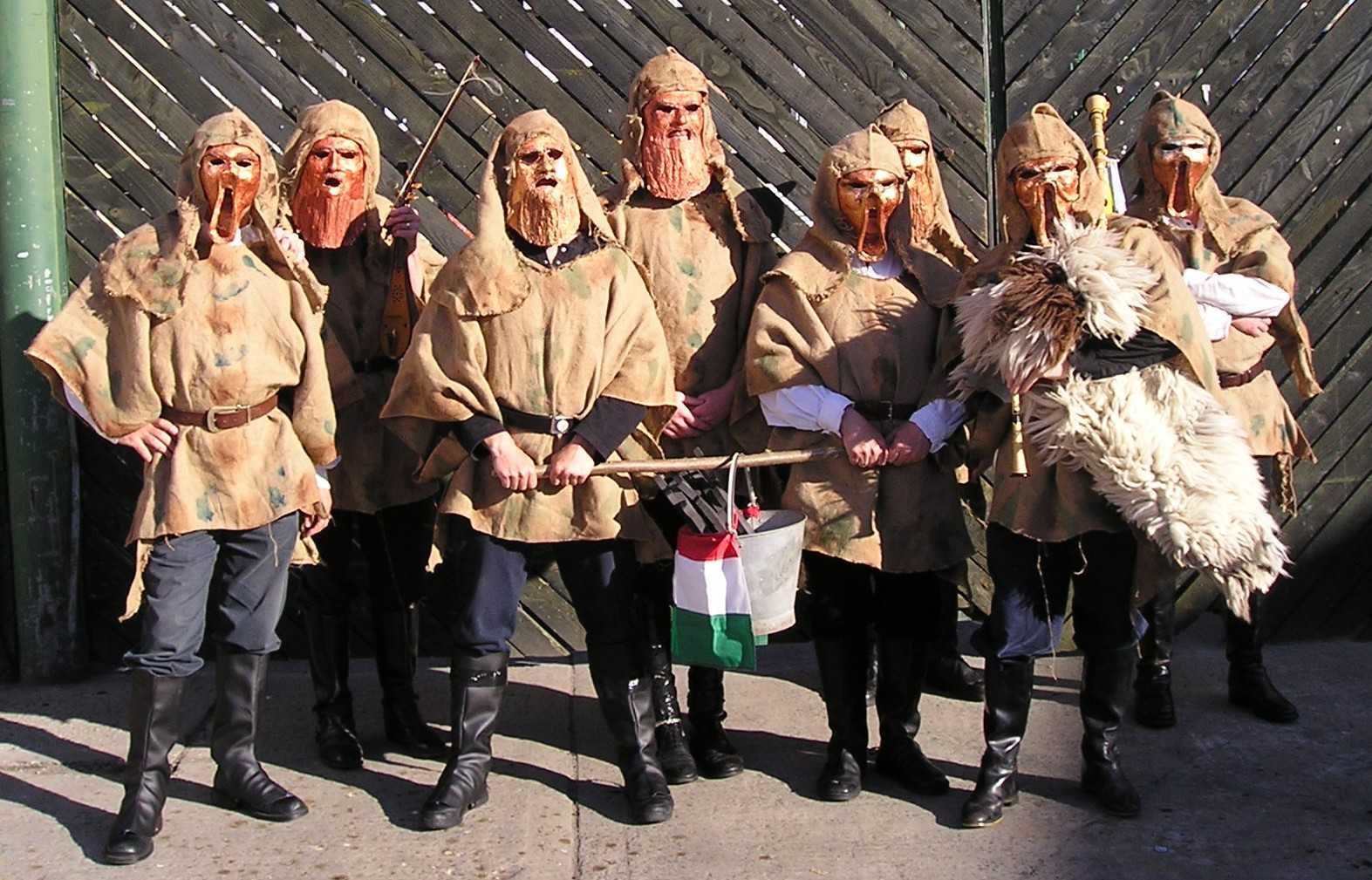 The organisers finally realised later that evening when rumours started spreading. Hprenpisam Rhomic made a guest appearance at the Stick and Bucket competition on the festival Sunday, finishing a creditable second.
Actually the act proved surprisingly popular and many have said that the costumes really made an impression. So if you would like to book a mock Hungarian dance group for a parade or dance display, please contact them. Their English friends Chippenham Morris are willing to take bookings on their behalf. Nice of them.
Click here to return to news and stories list or click here for the details of how we did it.