Chippenham Morris in School Textbook

---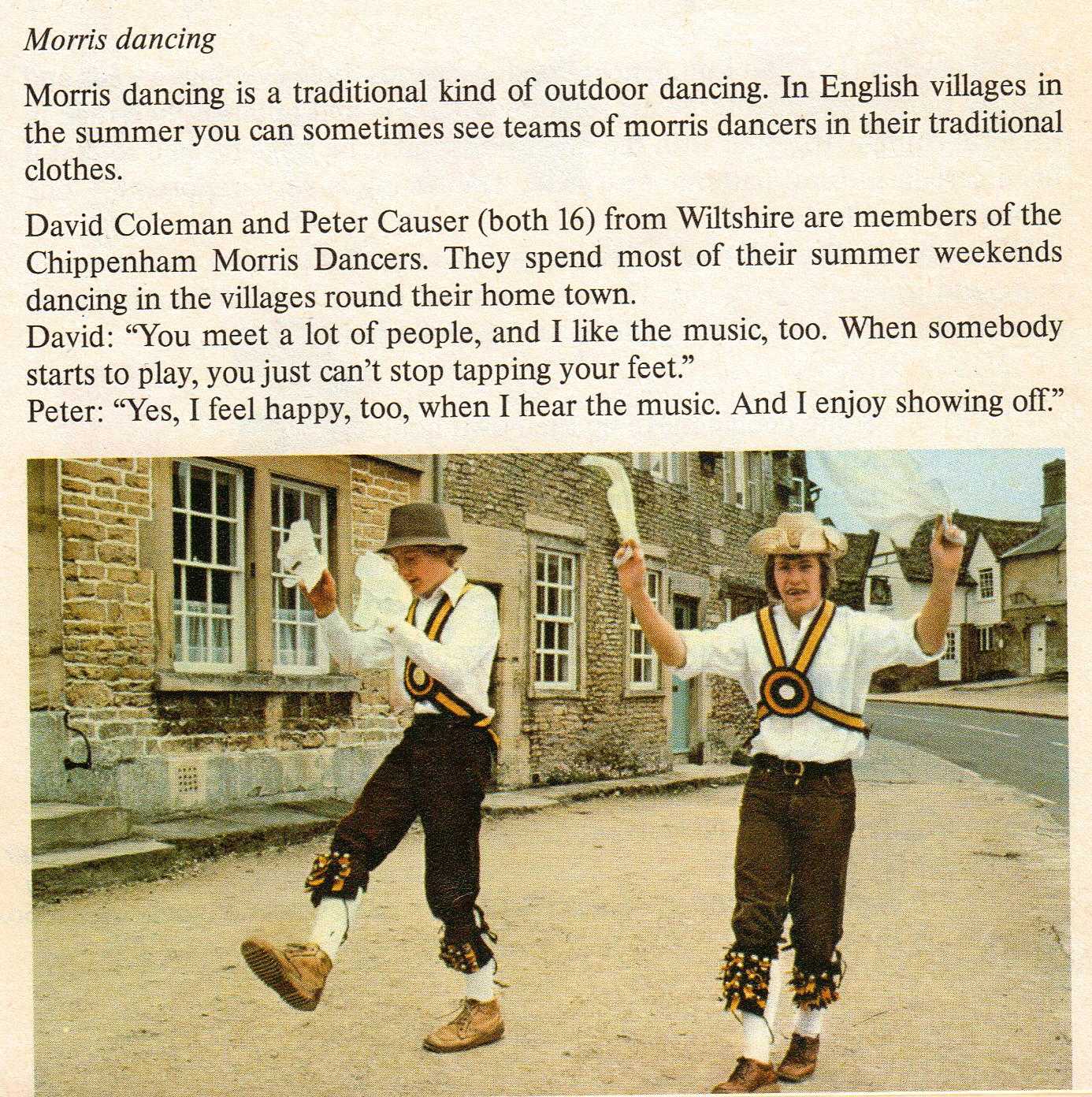 Many years ago when the Squire was young and still at school he was photographed whle dancing in lacock.
Some long time later a German teacher of English said how famous we were. In response to our unbelieving comments, she produced a copy of an English school textbook which was used for years in schools across West Germany.
The page from the book is reproduced here. Sadly the book is no longer used and poor German children of today do not get the chance to read about what fun Morris dancing is.
In typical journalistic thoroughness the quotes are actually attributed to the wrong person! The text also encourages students to start a sentence with a conjunction. :-(
Click here to return to news and stories list.