Chippenham Morris Dance for 100 Year Old

---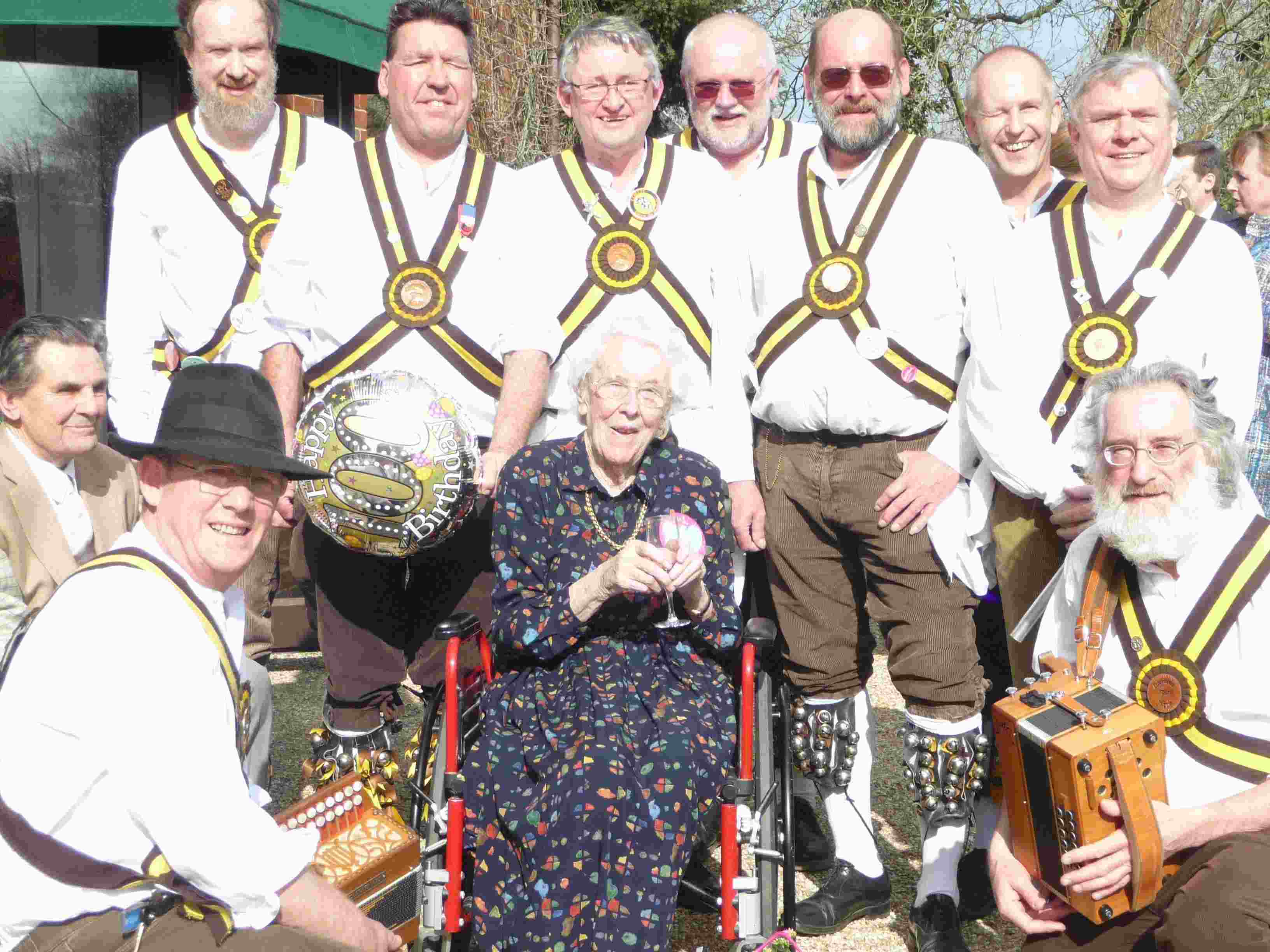 When Mary Raven went to the Marsh Farm Hotel in Royal Wootton Basset for her 100th birthday, she expected to see friends and relatives, but she got more than that.
One of her friends has arranged with us a morrissogram for Mary. Mary had been a dancer and taught morris in the past and was delighted to see us dance for her and bring back memories of her time as a dancer. Mary had done country dancing, morris and rapper. She talked to us about it and posed for this photo before resuming the celebrations.
Click here to return to news and stories list.