Chippenham Town Morris Men

---

---
Here are some sites which you may also be interested in. If you have a site that you think could be here, please let us know.
Our favourite pub is the Old Road Tavern in Chippenham, it has regular music sessions.
Morris Dancing General: There are lots of sites on the web which have some morris connection. However a front page for morris groups can be found here. If you want to learn about morris dancing then here is a basic guide.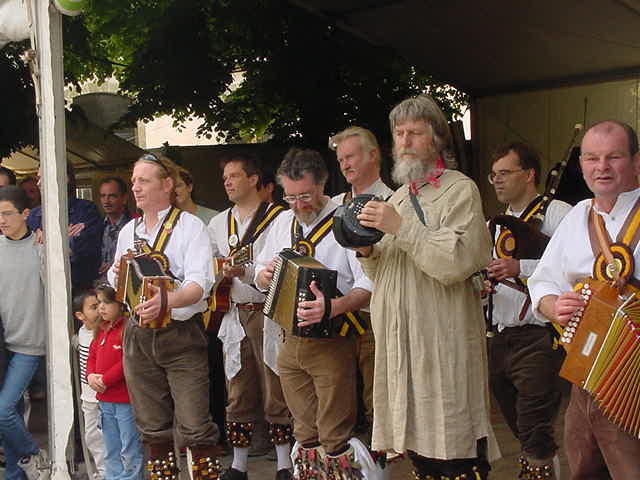 Local Festival: Chippenham Folk Festival takes place on the Spring Bank Holiday weekend.
General folk: The Wiltshire Folk Association (wfa) was formed to promote, celebrate and develop all folk arts within the county of Wiltshire. For more sedate folk dance The Chippenham Folk Dance Club is here. We also sing folk songs and find this site a useful source and also this site. You can look for words, search lyrics and play sample tunes.
Other Sides: People we have visited and had a good time with include Flash Company, Ditchling.
Some of our members are involved in other groups, if you like a mediaeval flavour then try the Belted Earls home page.
Find out what's going on in Chippenham and what people are up to at this Chippenham People site.
Shameless plug: If you can't get to see us, send us an e-mail to get a copy of our best selling album "Makin' Bacon" on CD.
---