About Chippenham Morris
Chippenham Morris are a team of male traditional Morris dancers, based in Chippenham, Wiltshire. They were founded in 1977 by people who lived in Chippenham and surrounding area who were interested in the traditional Folk Dance of the region.

The style of dancing is known as Cotswold Morris, named after the nearby Cotswold Hills where this form of dancing has been done for centuries.

They always use live music and boast several musicians as well as dancers. They are very experienced, both home and abroad. Check the list of odd bookings to see how flexible they are.

Chippenham Morris dance with energy and fun, not a staid, strictly traditional approach. To book them for your country fair, village fete, wedding, corporate entertainment or folk festival click here.


*** You can now become a fan of Chippenham Morris on Facebook ***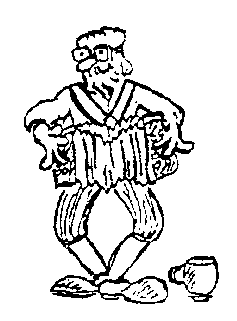 Home page
Go to top