Chippenham Morris filmed for SKY

---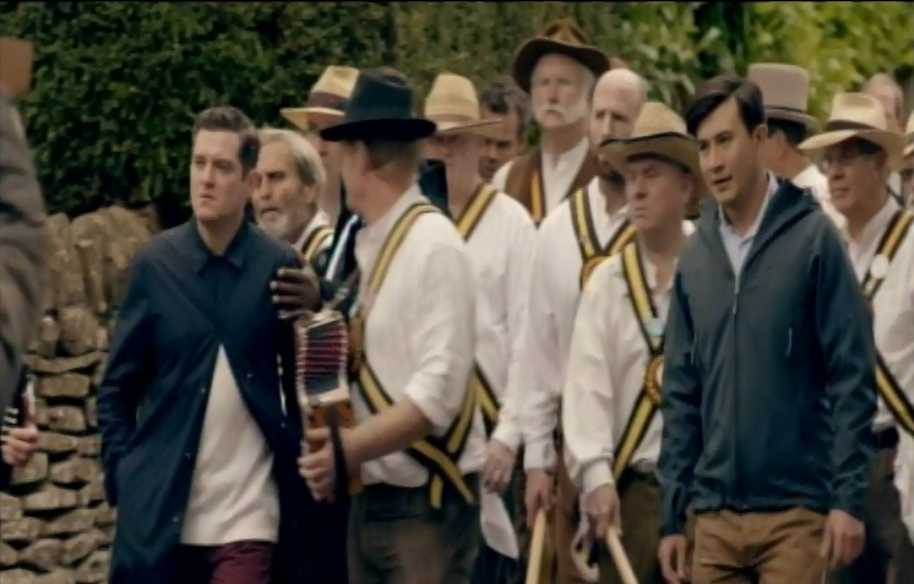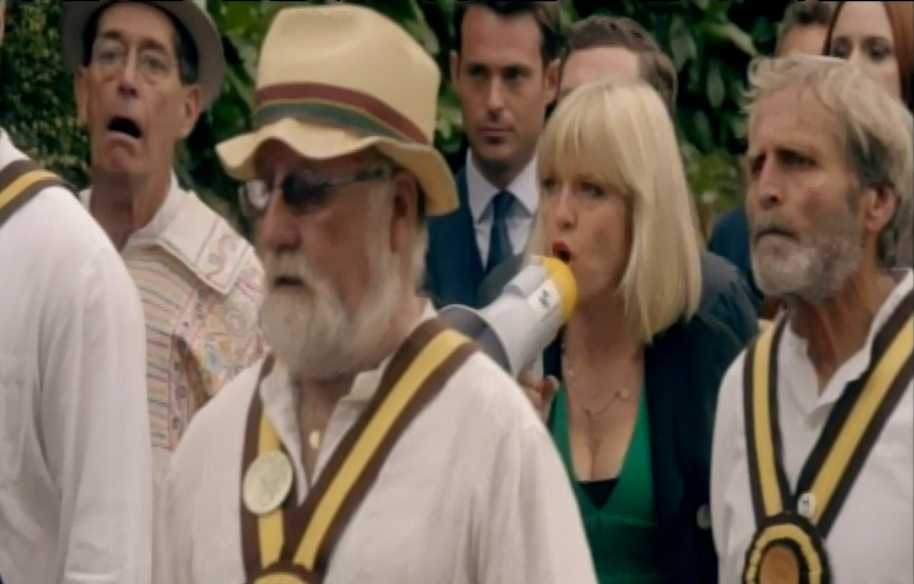 Summer 2015 and we are once again filming, this time for SKY TV. They were recording a series of Agatha Raisin mysteries and we are in episode 3, The Wellspring of Death, starring Ashley Jensen, Mathew Horne and Katy Wix.
We filmed over two days in local villages. There was a scene where we sit through a product launch and then have a procession and a scene where the procession is stopped by hunt saboteurs and a fight ensues. There were of course several takes from different angles, including some from a drone. Some scenes never made it to the final programme.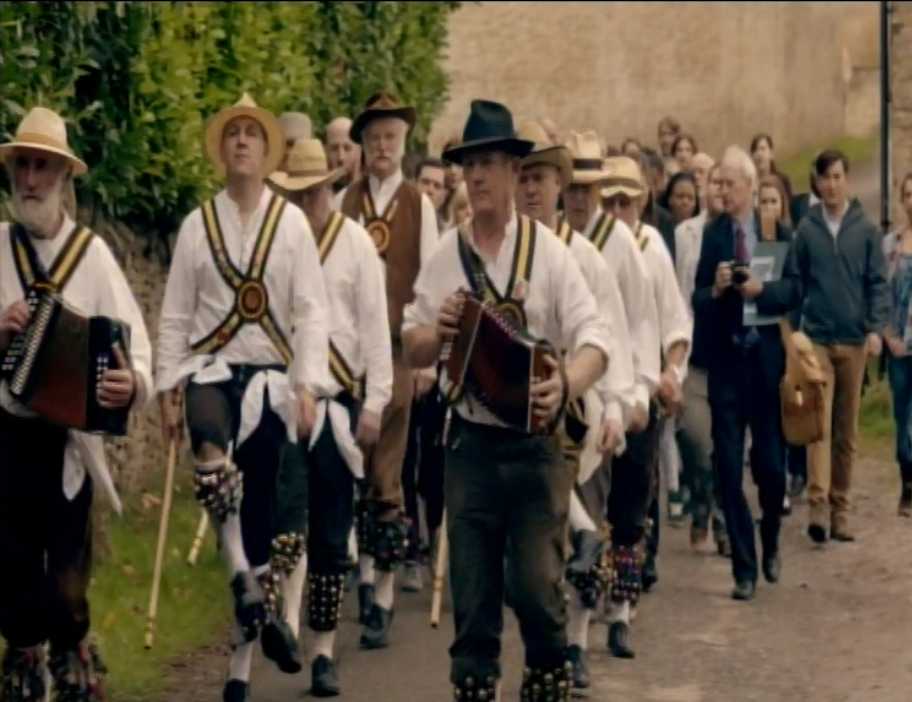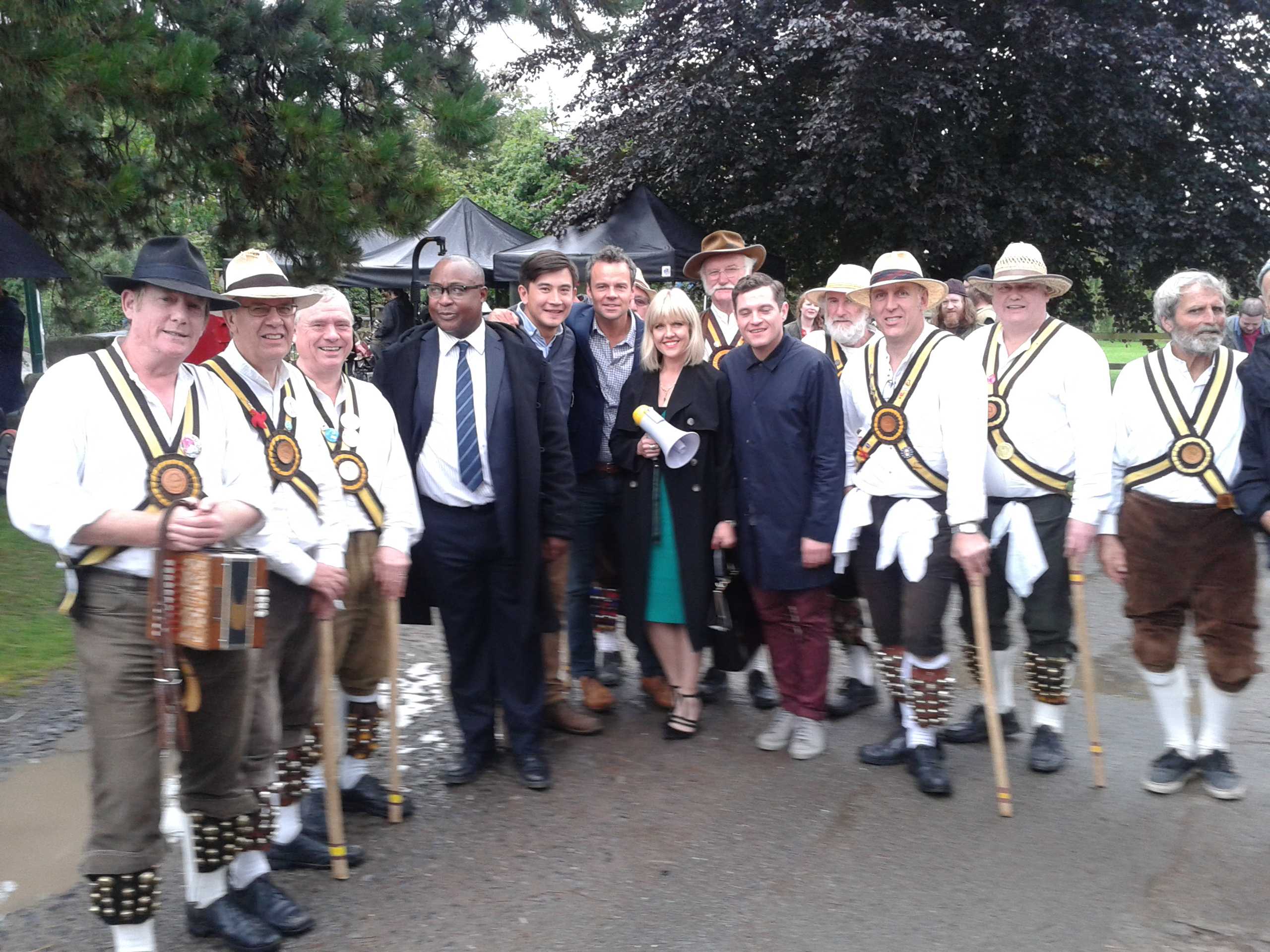 Click here to return to news and stories list.