Our Fame Spreads to Russia

---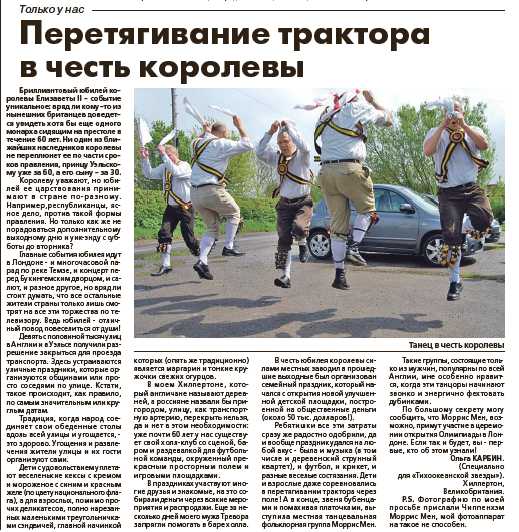 What can we say? Such is our international stardom that we have appeared in the Pacific Star. Now Russians can find out all about Morris dancing. Unfortunately we don't read Russian too well (well almost not at all) so we are not sure what they are saying about us.
Click here to return to news and stories list.