Chippenham Town Morris Obituary

---

---
Valentino Legumi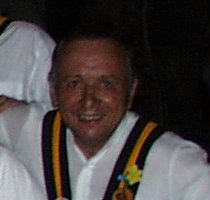 It is with great sadness that we announce the sudden death of Valentino Legumi who was with us for several years.
Val was an extremely popular character, very affable and one of the great characters of our side. He died extremely suddenly, and unexpectedly, on Sunday 26th November 2000 during a break in our dancing at a local pub.
Many mourners, and nearly everyone from the Morris, attended his funeral on December 3rd, reflecting his popularity. He will certaiunly be missed by his family and all of us.