Chippenham Town Morris Men

---

---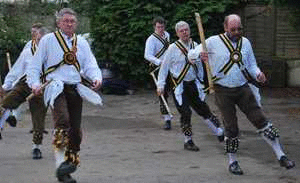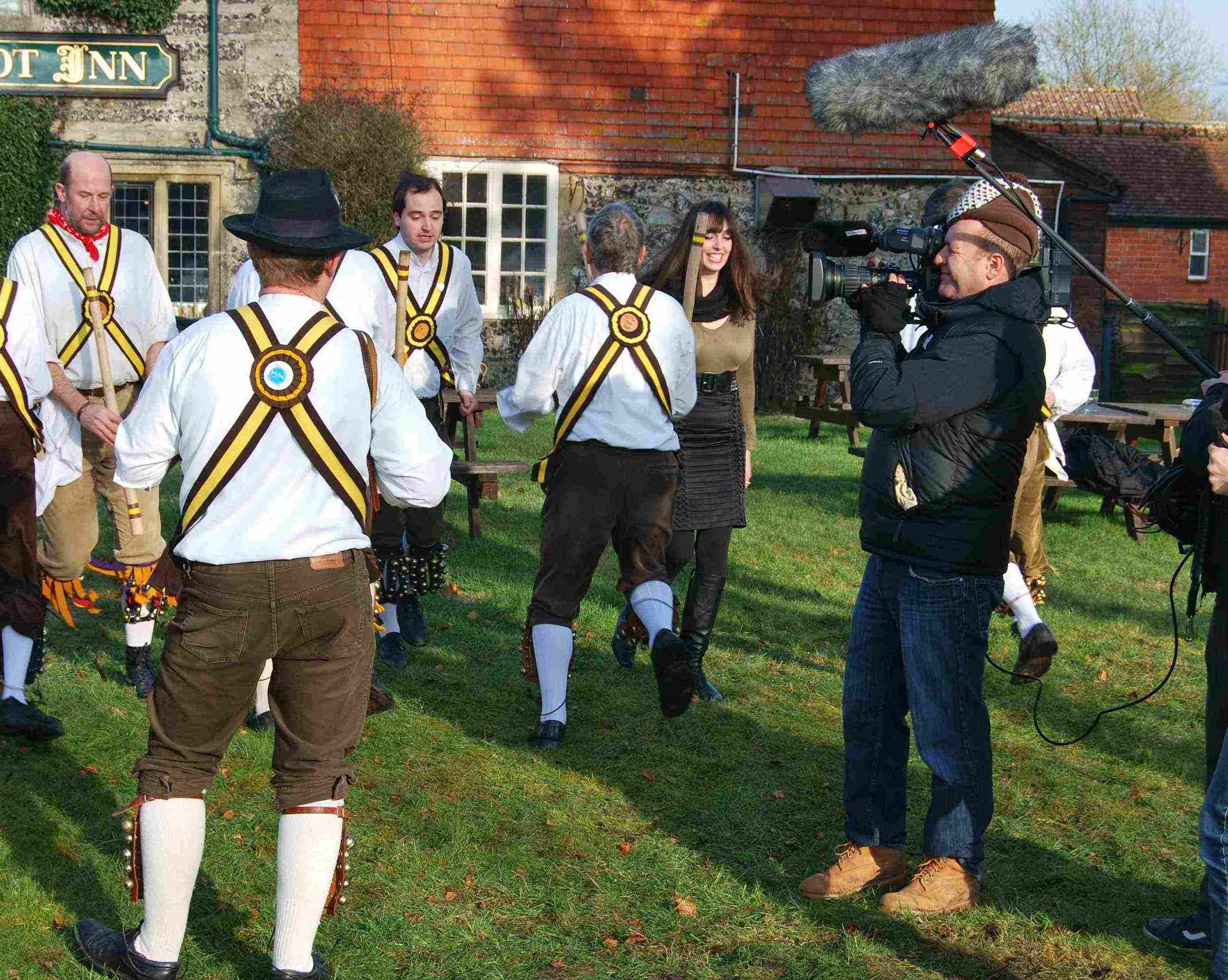 In the 30 plus years we have been together, we have had some exciting and some bizarre bookings. Here are some:
Pop video for Men Without Hats hit single The Safety Dance
32 years later, a remake of The Safety Dance with the Memepunks
BBC Top Gear, dancing in Castle Combe by a sports car
The half time entertainment for the finals of the European Interceltic Wrestling Championships!
Crinkly Bottom theme park - yes the Mister Blobby one
Hazlebury Manor stately home
Bristol Zoo - they didn't keep us in
The film "Savage Hearts" with Maryam D'Abo, Richard Harris, Jerry Hall and Angus Deayton (bottom left picture)
In St Andrew's Church dancing in front of nuns for a "Folk Service"
Littlecote Manor stately home/fun park
Being awarded the Golden Bucket by Terry Pratchett for our interpretation of his Stick & Bucket Dance. See news
Dancing in a supermarket full of bemused shoppers during a festival in Blain, France
Dancing in the almost empty bar of a health club - the organisers hadn't told anybody they had entertainment on
Dancing on Channel 5 reality TV programme The Farm
Dancing in Hungary at a "Hunter's Fair" which consisted of archery items, rifles and sweets for sale, plus a SWAT team re-enactment
Being filmed for House Hunters International, an American reality TV show about people moving from California to Wiltshire (see top left picture)
Dancing as the entertainment following a one-act play competition in Swindon
Being the only two-legged entertainment at a horse fair in Brittany
One that got away. We were asked to dance for Tatler Magazine at the Ritz. Sadly the cost of train fares made it impossible
Filming an Agatha Raisin mystery for Sky TV - twice (bottom right picture)
Being booked to have a dance-off with break dancers at a wedding
If you have an event, whether normal or bizarre, check our bookings page for details of how to contact us. Or click here for our top ten reasons why we do it.
---