Morris Reaches 30 Year Mark

---
---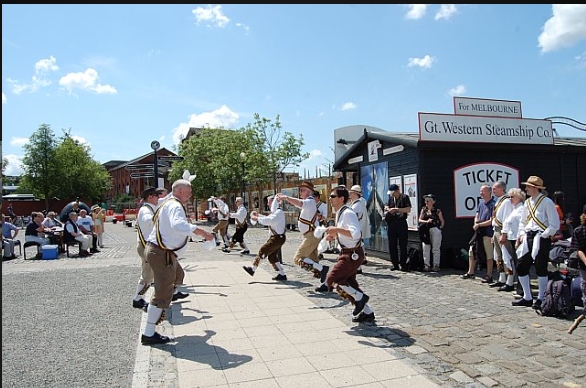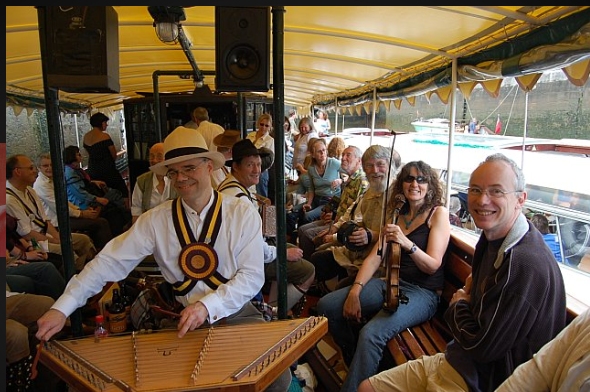 We felt we had to do something special to mark our 30th anniversary in 2008.
During the daytime we hired a boat, the Tower Belle, for a tour with some music and beer. We went from Bristol docks, under Brunel's Suspension Bridge and out to Avonmouth. We invited as many previous memebrs as we could get hold off and started our trip with some dancing on the dockside which featured over a dozen dancers at once.
In the evening we had a social at a nearby village with a pig, which we roasted ourselves. plenty of food and beer, a bit of display dancing and some ceilidh dancing. Local teams were invited, Elderflower, Hips & Haws, Malmesbury Morris and Moonraker. We were joined by Elderflower and Malmesbury in an adaption of a Radio 4 panel game, this one called "I haven't a folking clue."
Click here to return to news and stories list.