NEWS - Chippenham Town Morris Men Win the Golden Bucket

---
---
At the Chippenham Folk Festival, teams are invited by Elderflower Morris to portray their interpretation of the little known "Stick and Bucket Dance", mentioned by author Terry Pratchett in his Discworld books.
For the third run of the contest, Terry Pratchett came in person to judge, and to present a trophy of a Golden Bucket which he had specially commissioned.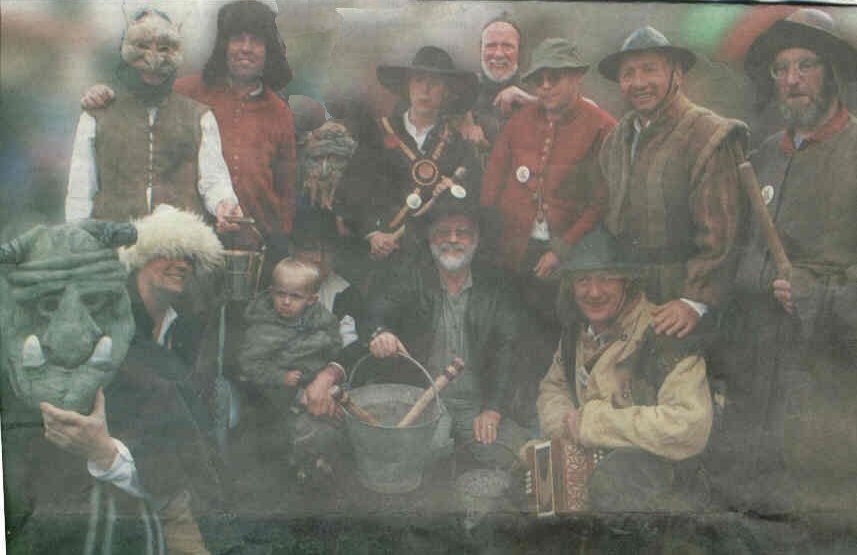 Chippenham Morris were delighted to be judged winners by Terry. They were also quite pleased when they discovered that it holds three pints, and toasted their success with some fine ale from the Old Road Tavern.
Click here to return to news list.